There are many ways to improve energy efficiency in your home…better insulation, a new water heater or even our innovative Earth Connect® Geothermal Heat Pump System. But sometimes you don't have the financial resources readily available for these improvements.
However, through Berkeley Electric Cooperative's business partnership with Farmers & Merchants Bank of SC you can now apply for an Energy Advance Loan. These loans can help finance energy improvements from storm doors to large appliances and feature competitive interest rates. A simple phone call to your local district office can start the process today or e-mail us for more information.
An online application can also be completed with Farmers & Merchants Bank of SC.  Applications will be submitted to Farmers & Merchants Bank after completing the form. You can also download and submit an application. 
If you have any questions regarding your application contact Farmers and Merchants Bank at (843) 761-8888.
Farmers and Merchants Bank of South Carolina is an Equal Housing Lender / Member FDIC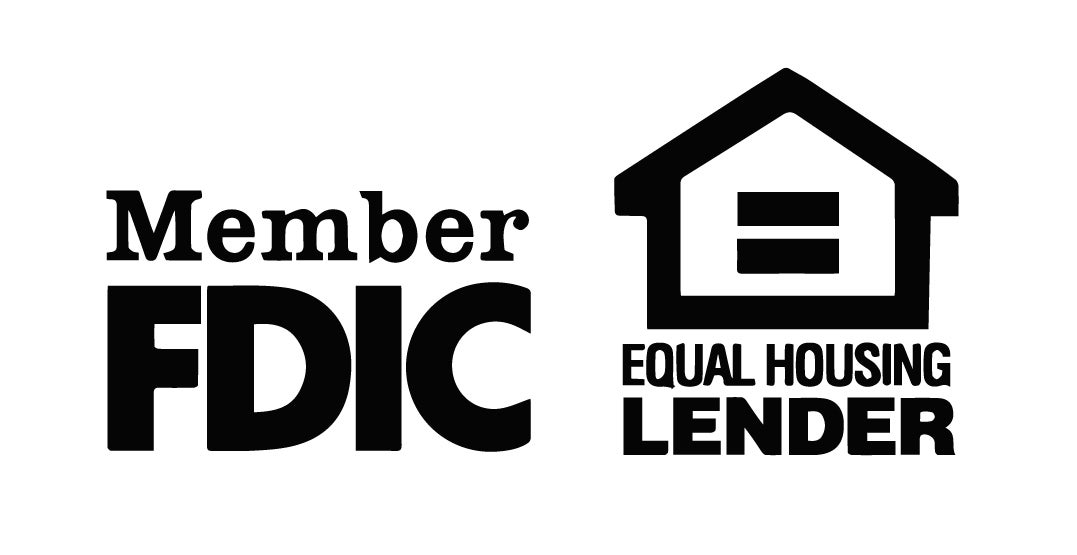 The Energy Advance program will finance materials and labor for energy improvements to your home or your business. Some of the projects eligible for financing include:
Insulation for the attic, ducts, floors, walls, water heater and water piping
Storm windows and storm doors
Replacement thermal windows and insulated doors
Attic ventilation systems
Heating and air thermostats
High-efficiency electric heat pumps
Caulking and weather-stripping
Air duct system repair and replacement
Continuous electric service with Berkeley Electric Cooperative for at least 12 months
Applicant must be the homeowner or business owner
Joint ownership requires that all parties complete an application
If living in a mobile home, applicant must own the home and the land it sits on
Heirs and ET AL properties do not qualify
Credit check & project approval
Must use approved contractor
List of pre-approved contractors may be obtained from any Berkeley Electric or Farmers & Merchants office location
APPLICATION PROCESS
Contact your local Berkeley Electric Cooperative district office and ask to speak to a Marketing & Energy Specialist, or apply on-line. You can also contact Farmers & Merchants Bank to set up an appointment.
Complete the Energy Advance loan application fully and return it to one of our district offices or to F&M Bank. If you apply on-line the application is automatically submitted for review.
Consult with The Energy ExpertsTM at Berkeley Electric Cooperative about recommended energy upgrades to improve your home's energy efficiency and comfort.
Upon loan approval from F&M Bank, the member must request bids from companies on the Berkeley Electric Approved Contractor list. All work must be completed and the loan closed within thirty (30) days of approval.
After you have chosen a contractor, the loan will be closed by a F&M Bank loan officer.
Upon completion of the job, Berkeley Electric Cooperative will inspect the contractor's work to verify projection completion per the Cooperative's standards and contractor's bid form.
The check for improvements will be issued once the standards have been satisfied.
Sit back in comfort and enjoy your newly improved and energy efficient home!
ENERGY ADVANCE LOAN TERMS
Energy Advance Loan Terms:
$1,000 minimum loan amount
$50,000 maximum loan amount
Loan terms are a minimum of 12 months (1 year) and a maximum of 120 months (ten years)
Loan interest rates are based on loan term and range from 9.00% to 10.50%
Loans are calculated on simple interest and there are no prepayment penalties
A $50 final inspection fee is required and will be included in the loan amount
The current UCC filing and release fees for the county records office are included in the loan amount
What about repayment:
The contractor will be paid once the work is complete to the satisfaction of both the member and Berkeley Electric Cooperative. 
The loan payments will be due directly to F&M Bank.  If the home is sold or the title is transferred, the loan must be paid in full prior to or in the transaction. 
(Download a PDF list)
ACTION HEATING & AIR CONDITIONING
DANNY TUTEN  
107 ACTION LANE           
SUMMERVILLE SC 29483               
843-875-2993
ACUTE HEATING & COOLING      
THOMAS EDWARDS       
1535 HOBBY ST. UNIT 300M        
N. Charleston, SC 29418
843-899-2665
AIR CONCEPT SOLUTIONS            
GREGORY SOWDER        
1609 Royle Road              
SUMMERVILLE, SC  29483             
843-376-7214
AIR Max              
MEDD BOX         
4236 Rivers Ave
NORTH CHARLESTON SC   29405
843-614-3274
ATLANTIS HEATING & AIR            
GENE BRENNER
111 GAILLARD ROAD     
MONCKS CORNER SC 29461         
843-761-4273
BLANTON'S MECHANICAL & SONS           
JIMMY BLANTON            
6074 NEW ROAD             
RAVENEL, SC 29470         
843-851-7676
BRIAN'S MECHANICAL, LLC          
BRIAN HUNSTAD             
1106 ALWYN BLVD         
SUMMERVILLE, SC 29485              
843-200-0741
C L BRYANT HEATING &AIR         
CARL BRYANT   
1078 SCHURLKNIGHT RD              
ST. STEPHEN, SC 29479  
843-830-4477
CLIMATEMAKERS            
JOHN SISON      
4765 Franchise St. Suite A           
N. Charleston, SC 29418
843-552-9024
CARNES CROSSROADS HEATING & A/C  
JOYCE OR ROD BERTRAM             
128 WINDING ROAD      
MONCKS CORNER   SC   29461    
843-761-3274
CAROLINA SUN HEATING & AIR 
MIKE PLATT       
1305-C N. MAIN ST.        
SUMMERVILLE SC 29483               
843-513-2360
www.carolinasunheatingandair.com
COASTAL AIR SOLUTIONS            
DALE MORRIS   
409 South Live Oak Drive             
Moncks Corner, SC 29461             
843-868-5745
COASTAL COMFORT SOLUTIONS
SEAN LITTLE       
935 HOOD ST.   
CHARLESTON, SC 29412
843-885-3080
CUSTOM CLIMATE          
TOM MADDEN 
P O BOX 2557    
MT. PLEASANT SC 29465               
843-881-3960
DAY & NIGHT HEATING & AIR     
ARTHUR BROWN             
6641 MAYBANK HWY    
WADMALAW ISLAND SC 29487  
843-693-3630
FOGEL SERVICES              
RANDALL W. FOGEL II    
9561 WILLIAM AIKEN AVE           
LADSON, SC  29456         
843-832-8976
GERMAN HEATING & A/C SERVICE           
WILLIAM GERMANY       
1076 Royle Road
Ladson, SC 29456             
843-821-0485
GIBSON ALL AMERICAN HEATING & AIR  MICHEAL GIBSON           
1076 ROYLE RD
LADSON, SC  29456         
843-200-0767
GOODWIN HEATING & AIR          
JAMES GOODWIN           
405 NORTH MAPLE ST. A-6          
SUMMERVILLE, SC 29483              
843-261-6200
HOLLY HILL SERVICES     
CAROLL OTT      
P O BOX 129      
HOLLY HILL, SC  29059    
843-899-5066/ (803) 496-2010
HORSFORD   HVAC          
THADDEUS HORSFORD 
P O BOX 1391    
ST STEPHEN SC  29479   
843-567-4681
J.  W.  LONG MECHANICAL CO INC           
BILLY LONG       
PO BOX 816        
SUMMERVILLE   SC   29483           
843-873-0371
LARRY'S HEATING AC & ELECTRICAL        
LARRY OSBORN
401 McLAURIN AVE.      
SUMMERVILLE, SC 29483              
843-478-6253
Morelli Heating & Air     
Anthony Morelli              
2470 Faber Road             
N Charleston, SC  29405
843-554-8600
Motte's Mechanical, LLC / Cowart Services          
TIMMY MOTTE 
2579 OSCAR JOHNSON
CHARLESTON SC  29405
843-747-3516
OFFICIAL HEATING & AIR 
THEODORE WARING  
129 Anna Bell Ln 
Goose Cree SC 29445              
843-200-7680
OLD TOWN HEATING & AIR LLC 
FRANK ALLEN    
321 WINGO WAY STE 103 
MT.  PLEASANT SC 29464              
843-856-1433/875-2252
www.oldetowneheatingandair.com
P  &  H  MECHANICAL  INC           
RANDY HILYER  
P O BOX 175 / 196 LAWRENCE DR.           
SUMMERVILLE SC  29483              
843-875-7675
PRESTIGE HEATING & AIR            
DAVID BOWEY  
1244 REDBANK RD          
GOOSE CREEK   SC   29445            
843-764-0460
RELIABLE HEATING & AIR LLC      
CHRISTOPHER HOSCH    
101 MOON DANCE LN   
SUMMERVILLE SC 29483               
843-814-0198
RUDD HOME SERVICES, PLUMBING, HEATING & AIR, LLC    
ROB HODGES          
P O Box 765        
SUMMERVILLE SC 28485               
843-879-3818
SEE'S HEATING & AIR LLC             
SHANNON ELIAS              
116 RED LEAF BLVD        
MONCKS CORNER, SC 29461       
843-729-2524
SMITH HEATING & AIR CONDITIONING  
ED YOUNG         
4759 FRANCHISE STREET              
CHARLESTON SC  29418 
843-552-3772
TWEEDY'S HEATING & AIR LLC    
JOHN TWEEDY  
10060 HWY 17 N             
MCCLELLANVILLE SC 29485          
843-887-4247
VANGUARD AIR CONDITIONING
VAN LEE             
624 ENGLISH OAK CIRCLE            
MONCKS CORNER SC 29461        
843-633-1904
YOUMAS HEATING & AIR                                                       
WILLIE YOUMAS                                                                    
8158 SCOTTSWOOD DR.
NORTH CHARLESTON, SC 29148                                          
843-207-0402
Don't forget to visit www.EnergyStar.gov for a list of Federal Tax Credits available for home improvements.