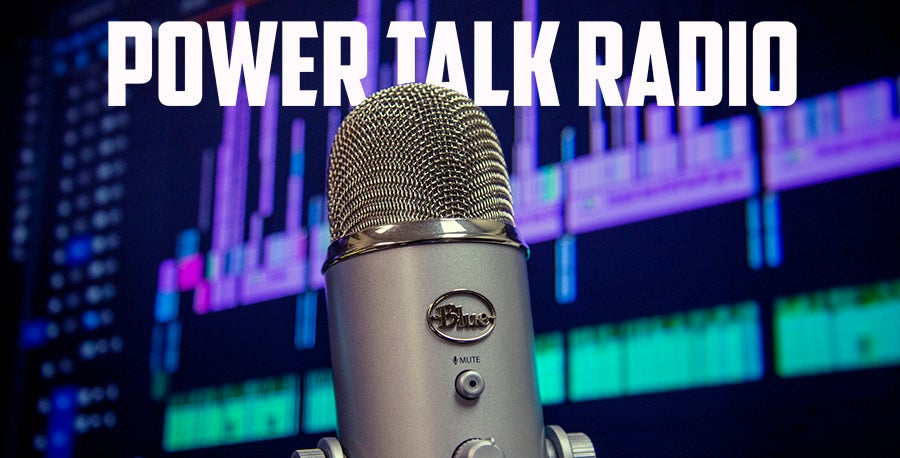 Be sure to grab a cup of coffee or your favorite morning pick-me-up and join us every Saturday for the latest edition of Power Talk.
Tune in at 10:00 a.m. on 106.3 FM or at www.wjnigospel.com to find out what's going on at the cooperative, hear about important topics and learn about the latest in electric industry news and how it affects your local, not-for-profit cooperative. Feel free to download for easy-listening or follow along online. Each episode covers multiple subjects.
We also have a separate radio show for our Spanish-speaking members called "Conversaciones Electrificantes" that airs on La Raza 103.9 FM/980 AM each Saturday at 10 am. Past episodes can be found on our YouTube channel.
POWER TALK
| | |
| --- | --- |
| January 23, 2021 | Food Bank |
| January 29, 2021 | Virtual Youth Experience |
| February 20, 2021 | Water heater programs |
| April 10, 2021 | GIS Mapping |
| May 21, 2021 | System Control |
| May 29, 2021 | New VP, Member Services |
| June 12, 2021 | HR Training & Development |
| July 10, 2021 | Hurricane Tips |
| July 15, 2021 | Latin Community  |
| August 08, 2021 | LEP Outreach |
| August 14, 2021 | Summer Energy Tips |
| September 02, 2021 | GIS Update |
| September 28, 2021 | Co-ops Vote |
| | |
| --- | --- |
| January 04, 2020 | Chat with the call center |
| January 11, 2020 | Solar & Energy Efficiency |
| January 18, 2020 | Farewell to Leisa Stilley |
| February 01, 2020 | Operation Roundup Scholarship |
| February 29, 2020 | Prepaid & Smarthub |
| March 17, 2020 | Ecobee Smart Thermostat |
| May 02, 2020 | Propane |
| May 23, 2020 | ACRE & Grassroots |
| May 30, 2020 | Bright Ideas Teacher Grants |
| June 06, 2020 | HomeAdvantage Loans |
| July 04, 2020 | Surge Protection |
| July 11, 2020 | Energy Audits |
| August 15, 2020 | CEO Dwayne Cartwright retires |
| August 29, 2020 | CEO torch passing |
| September 05, 2020 | Outage restoration |
| September 12, 2020 | New VP of PR, Energy Services |
| October 2, 2020 | Energy Action |
| October 10, 2020 | Virtual Annual Meeting |
| November 21, 2020 | Cybersecurity |
| November 28, 2020 | Holiday show |
| December 26, 2020 | American Red Cross |