Because we are a co-op, one of our main concerns is making of members' lives easier. That is why we offer the SmartHub account management app. Take control of your electric account with both mobile and web-based apps. Need help creating a Smarthub account? Follow these instructions:
With SmartHub, you view your usage data where and when  you want to and you can manage your account right from your mobile device. SmartHub is fully integrated with Berkeley Electric and delivers account information, mobile payments and more in a safe, secure environment.
With SmartHub you can:

Check your usage daily or even hourly

Pay your bill anywhere and at any time

Compare your usage month-to-month or year-to-year

Report outages from your mobile device

View graphs showing how the weather affects usage

And much more!
Smarthub Voice Assistant
Now you can connect with Berkeley Electric Cooperative through SmartHub and your smart home devices like your Amazon Echo or Google Home. Pay your bill, get payment history, check your usage and more anytime. Learn how to set up the skill or view and download commands and tips on interacting with Berkeley Electric through your smart home device.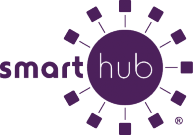 To log in and manage your account please click here.
For more information about the SmartHub app please visit www.smarthubapp.com.